fixing the world
summary: what: re-inventing the lifestyle of the modern human why: empower individuals to reach their fullest potential so they could work on innovative solutions to global issues how: by providing them with living arrangements that are sustainable on a psychological, financial, and environmental level
gamithra's realization
I won't ever be able to fix all the ignorance and greed in the world on my own, as much as I'd like that to be possible - but what I can do is to empower as many people as possible to do it with me
and the core question is:
why isn't everyone else already fixing the world and being nice to each other?
contents:
what is wrong with current human lives?
some personal backstory
so what do we do?
so how does that look like in human language?
and how does that save the world?
things that need to be figured out
case studies & proof of concept
resources required
timeline
extra: actual implications on gamithra personally
---
what is wrong with current human lives?
since we should never start creating solutions before we know which problems we are trying to solve
even though most of us would really like to contribute to making the world a better place, people can't save the world before they have fixed themselves and reached their fullest potential - people need the time and peace to work on themselves and identify their strengths
many young and clever people are forced into a situation where they need to take a student loan or work unfulfilling jobs to sustain themselves while they could be using their time more efficiently
peopLE aRE conSTANTLY oVERWHELMED wITH DOPAMINE aND THINGS THEy FEEL LIke THEY neED TO DO RiGHT NOW and It'S HARD to TaKE a BREak and CONCENTRATE on tHINGS thAT ACTUALLY maTTER liKE NOT DESTROYING THE EARTH???????????? we need to slow down but at the same time keep the excitement, fulfillment, surprises and sense of purpose
we still live in tiny spaces completely away from the nature, spend hours on transport devices to get to our cubicle offices where we sit in front of a screen for hours, and still wonder why we feel so shit and unmotivated all of the time?????
living in small family units or even alone - people are designed for being in tribes and dividing tasks (and it's super efficient)
it's so damn hard for a modern human to balance their lives in a way that fills the whole hierarchy of human needs - maslow's pyramid for reference
fuck this way of living we aren't made for this. our bodies aren't made for this. and for some reason people think we need to give up modern comforts to get there while the correct answer is the opposite - we can and have to utilize modern technology to get there. we don't need to undo the industrial revolution
---
some personal backstory
to give you some context
interests
bringing people together and making them do things has always been my #1 passion.
(my favourite example: on my last birthday, I asked everyone to bring a new person as 
a gift so they could all become friends. some of them still are friends now <3).

I've always had too many interests, too. even though I'm currently employed full-time
in the information security industry and I absolutely love it I still see it as a vessel 
to carry me to the next places so I could do more cool things.

and, I've always wanted to make the world a better and efficient place. and I've always
wanted to make places to put people in to empower them. 
struggles
I've struggled a lot to maximize my potential. I've always known I could do more than
I've been doing at any given moment but there's always something there keeping me 
from it - whether it be lack of money and having to work long hours doing something
completely unfulfilling, lack of my own space to work on the things I want to do, lack
of people around me to support me - I'm not the type of person to be able to maximize
productivity under such circumstances, and I've always beat myself up for it
progress
right now I'm living in this place called the Astralship and it has enabled me to become
the best version of me I've ever been.

it's a tiny community in an old chapel in North Wales - as I'm writing this, we're 9 
people living and working here. I've got my own room and office space, someone is always
in charge of preparing meals for all of us, we do cold water bathing in a nearby creek
every day and hang out in the nature a lot. I'm working remotely and contribute to the
ship financially, but it's close to perfect. 


being here has filled all of the lowest sections of my maslow's pyramid of needs - we
all care for each other physically and mentally - which has lead to the fact that in 
less than two months, I've had the mental space and time to figure myself out, do some 
rigorous mental debugging, figure out what's been holding me back and become absolutely
the best gamithra so far.

this is a great place. but it's not 100% there yet. I've identified a bunch of short-
comings that need to be dealt with to make this concept even better, and as the next
step - to really save the world - the concept has to be made scalable so it could 
really have impact on the modern society.
---
so what do we do?
yeah what's the solution gamithra????? that's what we're all here for!
build a unit of civilization boosting innovation, creativity and well-being
don't imagine the atmosphere to be a bunch of hipsters living in the forest in a hippie camp. imagine the atmosphere to be a bunch of normal, tech-savvy modern people living their lives inside a start-up incubator program (that happens to be in a forest and might slightly look like a hippie camp) - while the people themselves, they are the start-ups!!! it's a full-time coworking space!
if you've been to a hacker camp, you totally know what I mean - yup, a permanent unit sustaining the energy and atmosphere of a hacker camp, with all the knowledge sharing and flashing LEDs, while being the ultimate incubator for people looking to make the world a better place
and eventually, create an open-source blueprint for building more of these spaces - a starter pack for taking a bunch of people and making them the best versions of themselves
---
so how does that look like in human language?
these are all nice words, but what exactly do they mean?
imagine this - the first prototype for trying to empower the modern human:
a hybrid of eco-villages, coworking spaces, start-up incubators, hacker camps and modern city life
a community of people co-living in the same building or group of buildings, built from scratch or using repurposed structures, preferably close to the nature but not too far from a population centre and an international airport - travel is still much encouraged and being able to do things in the city is awesome
people can either live there permanently or for some periods of time and use it as a temporary retreat (or even work in the city while they're there), or bring their team to work together from the village
communal kitchen, workshop & hackerspace etc, farm, office & computer work spaces
regular meetings (one-on-one meetings especially important), to make sure everyone's doing fine and needs are met and sustain good communication between villagers
internal events, workshops and parties (yes, I very much believe it's a part of achieving fulfilment to get absolutely wasted and end up in a cuddle pile on a Tuesday morning) to promote social bonding and teaching each other new skills
likely types of residents so you kind of have an idea of what the population might consist of:
elders the ones who take care of human and material maintenance and make sure everything is running smoothly; providing advice and assistance and maintaining the organizational structure, central points of informational logistics (more about efficient internal communication later)
villagers (no not the ones with emeralds haha) everyone living in the village and contributing either time and/or money to sustain the structure (more about their potential sources of income and types of villagers later)
temporary stays short-term visitors from whom only financial contributions are expected
---
and how does that save the world?
cool idea, but why are you sure this could have the potential to actually change things?
providing anyone access to healthy and sustainable ways of living so they could focus on what matters most - themselves
providing an environment for the next generation of world-savers to grow and learn
physiological needs covered - distributing the workload and minimizing costs will reduce strain on everyone
living in a community close to the nature takes care of feelings of safety and reduction of conflict, at the same time maintaining an optimal group size to cultivate feelings of love, belonging and social intimacy
esteem and self-actualization can be worked on when the previous needs are covered and all possible actions are taken to support residents on their quests of becoming better people
and, if:
the concept can be made scalable & easily reproduceable by providing perfectly thought out blueprints for building the same thing elsewhere
a movement of people can be created to try out the concept and refine it
the concept works well enough and reaches its goal to build a way of living that fulfills all needs of the modern human
then it has the potential to transform the way humans live - and if we can build a massive amount of efficient humans wanting to make the world a better place, we can acquire the momentum to go and change the existing system
---
things that need to be figured out (a non-exhaustive list)
there's so, so, so many things you have to get absolutely right to build a functional unit of civilization in which everyone's individual needs are met - but it's definitely possible
country
things that matter when choosing the target country: - international accessibility - climate - legislation & immigration - local economy - tolerance towards newcomers that are doing a thing they might not quite understand (incl. language barrier)
sources of income
there's a bunch of stuff people can do to maintain their financial stability: - work remotely - work in a nearby population centre - move their team over to the village - most exciting option: generate in-house products and sources of income like digital products and software (or anything else we have the tools and skills for! we could even sell veggies if there's people wanting to start a farming business) - making villagers employable by the village itself - host paid events and workshops & provide airbnb-like short-term accommodation - most exciting option nr 2: income share agreements (see next section)
talented young people
people accepted in on a per-application basis; imagine a startup incubator but incubating people instead by making income share agreements with them (you come in, you want to become great, you kind of know what you want to learn and where you want to go, and once you're out there in the world totally killing it and making all the money we get a percentage back)
resource independence, tools and sustainability:
one of my favourite people ever that I'm totally going to be collaborating on this with has got the engineering and building side of things covered - and has absolutely amazing ideas. read his mission statement:
a digestible concept
people have to be able to understand what you're doing - you have to be able to explain it in simple terms to mobilize people, get support and input
meetings that could have been emails & efficient internal communication
internal democracy, logging feedback, issues and problems should not be done in those dreaded weekly meetings where all of the people come together and listen to someone talk about issues irrelevant to them - we need switches, not hubs ;)
meetings need to be called for specific reasons and should only include people that the issues at hand are relevant to. this doesn't remove the need for everyone to come together every once in a while - but when that happens, it should only be fun!
NO MORE INEFFICIENT COMMUNICATION OK?
integration and newcomers
social atmosphere and structure has to be very well thought out such that newcomers and people that aren't social butterflies would feel comfortable integrating into a bigger group of people; no interactions should be forced but they should be encouraged in a way that fits the individual's needs; a job of the village elders to make sure everyone is doing alright and be a central point of trust
resource efficiency
the more you bring costs down and money up (efficient allocation and ways of obtaining resources), the more actual time everyone has in their day
measurement of contribution
a money vs. work slider - I'll cover my costs with x% of work and 100-x% money but how do you measure work such that it's an accurate representation of effort?
trust
completely, 100%, transparent finances. are there any unforeseen implications that come with transparent finances other than not being able to secretly steal money for yourself?
profit from guest visits
get people visiting and hanging out to generate income, promote openness and share the idea
social gamification
need a good metaphor of gamified in-game design that doesn't sound cheesy and is also digestible for anyone example: in Astralship, we're the "pirates" and we go on "voyages" with our "ship"; it's a great metaphor for boosting motivation and creating a sense of belonging, but it doesn't necessarily help outsiders understand what lies behind these terms
heavy (but smart) social media usage and broadcasting
you'll be needing to plant this idea in as many brains as possible and document everything
sharing
build effective systems for sharing items (examples include cars, bicycles, toys) - ideally have their usage and ownership registration maintained by internal software; this point has to work nicely together with other ownership issues (what's "mine" when we all live together? what's "ours"? how do we transfer ownership of items?)
---
case studies & proof of concept
I'm not yet aware of any projects that have fulfilled all of the above goals - but attempts have definitely been made
where I currently live (I'll have to write another more detailed article about the strengths and weaknesses I've identified here):
a list of similar spaces:

some notable examples: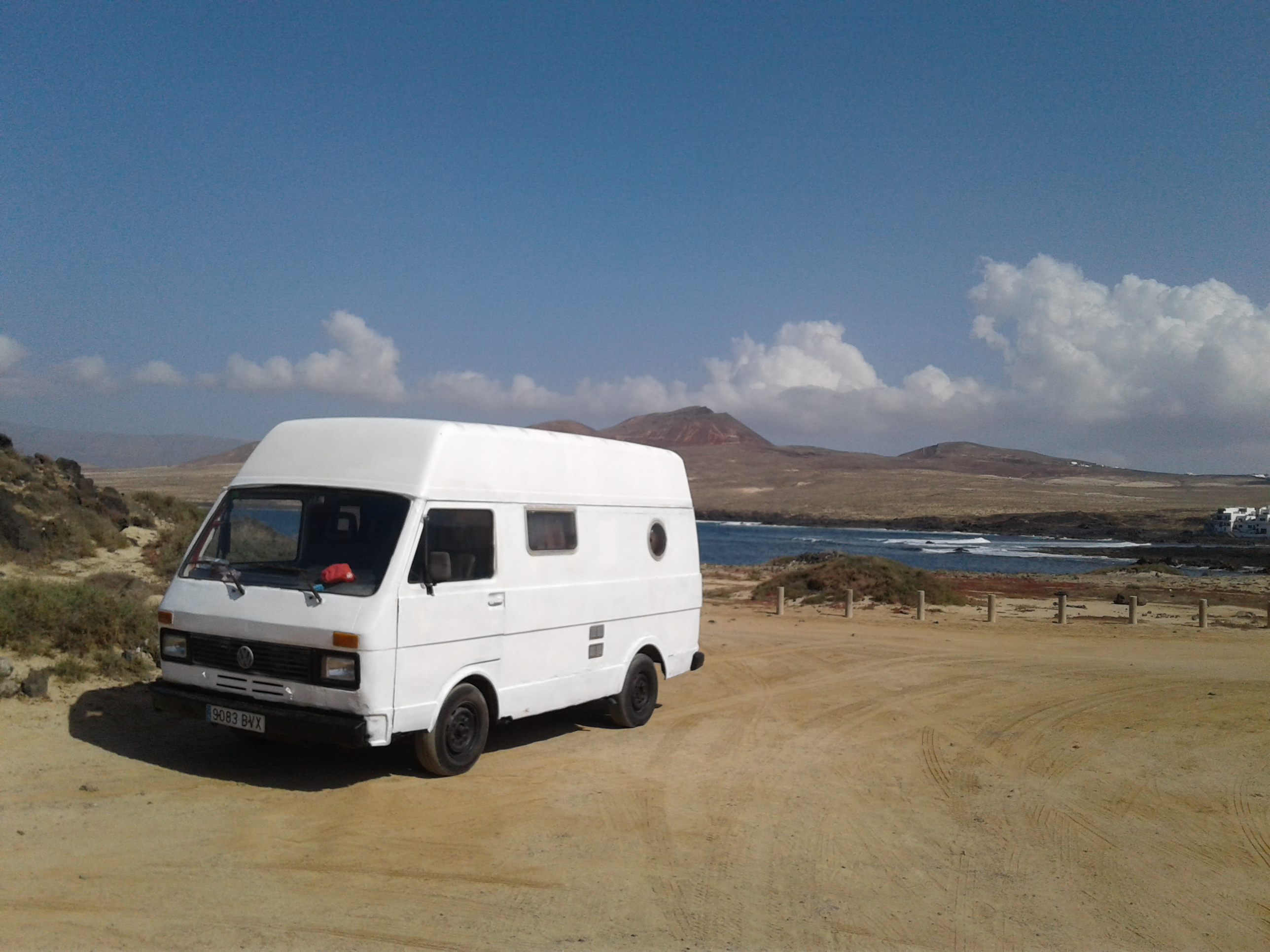 TODO (in progress hehe): to live in more of them and communicate with people living in them. identify strengths and weaknesses of existing systems and co-living solutions
---
resources required
"you just need a house and some people, right?"
skills
organizational
politics & human organization
social gamification and motivation
conflict prevention and resolution
judicial systems and democracy, ownership issues
measurement of contribution and work
logistics, resource allocation and management
growth
lead acquisition & community involvement
photography and video editing
maintenance
human physical maintenance
cleaning (that's totally a skill)
human mental maintenance
building
technological infrastructure
fulfillment
teaching skills (important!)
internal event and workshop management
external event and workshop management
other resources
---
timeline
to be honest I wouldn't be surprised if this took a whole lifetime
step 0 (a good number of years)
acquiring all of the above skills - either by learning them or assembling crew that already has those skills
acquiring knowledge of existing social structures with similar goals, learning from their mistakes and making new ones; helping to build structures already started and being part of them
acquiring finances and/or materials, tools and location
step 1 (another good number of years)
making a lot of mistakes. wanting to give up. rebuilding. iterating. refining until perfection - which means the social structure can maintain itself with minimal effort and everyone is maximally able to focus on learning and innovation to make the world around them a better place
document. every. step. of. the. journey.
step 2
refining open-source blueprints that anyone can access with detailed instructions with what to do and what not to do when constructing a new human lifestyle from scratch. eventually, practical advice and a step-by-step tutorial in how to make your own village
starting a movement and involving more and more people
get more villages started and provide support. ensure interaction between villages
provide more and more humans with the chance to be their best selves
sit back and let them save the world :) <3
---
---
extra: actual implications on gamithra personally
a list of thoughts and things for me to keep in mind so I could align my current actions and next life steps with the mission (:
things I need to do:
decide which of those skills to acquire myself and what are the things I don't have as much potential to be good at
find people to collaborate with that can help me fill the skill gaps
find more case studies to get involved with (as I've already done with Astralship, Blábankinn, buddhist temples, hackbases, Icelandic Pirate Party etc) to figure out how they work and how to apply the knowledge they've already gathered
ask people what's holding them back from saving the world and incorporate answers into action plans
figure out what led humans to live in these conditions that they live in now. in which part of history (or human nature) did we fuck up? what is our biology made for? need an in-depth understanding of the problem before throwing a solution at it. maybe it turns out people are actually happiest in super densely populated cities but there's something else they're missing instead
set up passive income and/or remote working ASAP to be location-independent
stop doing things I've been doing just because of social recognition or things that don't actually have much value. get working on skills I'll be able to apply. that includes not being afraid to let some things go and change as a person. it'll be a crucial part of the process
there's no rush, don't become the problem by becoming the person incapable of saving the world by trying too hard and then burning out :)
consult evidence of dreams and aspirations of past gamithra and see how they fit into the context of this mission (but even without listing them I know almost everything I've ever done has somehow aligned with these goals)
share the ideas and thoughts to gather as much feedback and input as possible
identify key people you already know and strategically strengthen relationships
don't be afraid of the fact that one day I might wake up and realize that this actually isn't the thing I want to do in life - that's completely okay